Just Blinds vans are now quite a common sight around the roads of the North West. Our fitters are from all different backrounds, from engineers to maths teachers, All of them however have been trained to install blinds to a high standard. They are busy people most of the year with only a few quiet periods.
Each fitter is responsible for keeping their vehicle clean and tidy and in fact we have a vehicle inspection once a week. We know it isn't easy for them during winter times to keep the vans clean what with the weather, dark nights and a busy schedule.
A Typical day will begin……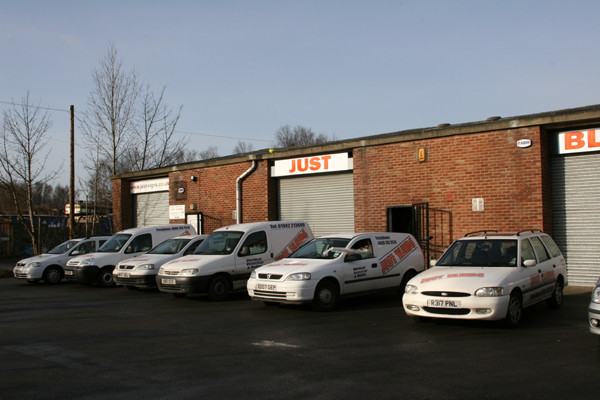 Our fitters usually start by arriving at the Just Blinds Factory in St Helens at around 8am Some of our fitters live over 30 miles away so their day starts early. No delivery trucks are allowed to come to us before 9.30 as our car park is full of our own vans up until then. After fighting for a parking space outside of our despatch bays they will take the previous days paperwork into the processing office before collecting a printout of a computerised diary and then loading up the blinds that are to be fitted that day. Then its back down the motorway to his usual area.
A typical day will see a fitter having maybe five or six different jobs to fit in addition to calling on around five or six new customers who want a quote and will need their windows measuring. Each fitter has his own post code area to work and their day somtimes only ends after 7pm.
Appointments are generally AM or PM although we can be more time specific if need be if customers are only in after a certain time or if they need to pick the kids up from school etc. Traffic jams and bad weather dont help matters for them but generally they get to each and every call on time and still wearing a smile!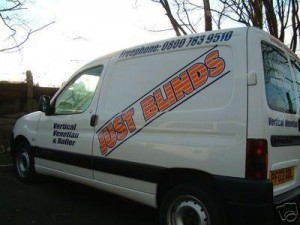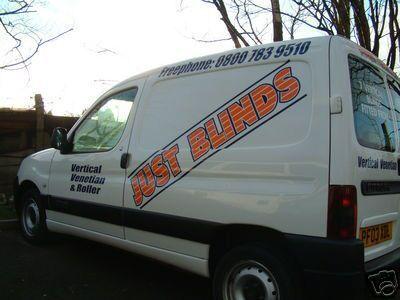 Ask any fitter and they will tell you that although it can sometimes be hard, all things considered its a great job that gives a lot of satisfaction. We very often look for new fitters as we enter into new areas. Later this year we are planning on taking on two such areas.
If you think you would like to earn a living meeting people and installing blinds then give us a ring and lets have a chat. Experience in the industry isn't essential as we provide training, you will however need to have DIY skills, some initiative and be a sociable person.
Naturally a driving licence is essential. Age and sex is unimportant. As you will be working in customers homes we will need to do a Police check on you. Phone the factory on 01744 818200 and ask for Tony McConnell, he was once a fitter himself, in fact very often he still goes out and covers the fitters when they are on holiday or if we are really busy.