Wood blinds add an unrivalled look any room, there's something that a wood blind offers that no other blind can, a sense of calm and a touch of class but natural wood does have it's drawbacks. Being a natural product it is liable to warp especially in damp or humid environments such as conservatories, bathrooms and kitchens. Wood blinds are also one of the most expensive window treatments, until now…
Faux Wood Venetian Blinds
Faux wood blinds have become our second best selling blind over the past year, second only to vertical blinds, it's easy to see why. Faux wood blinds offer all the beauty of real wood but with the benefit of PVCu.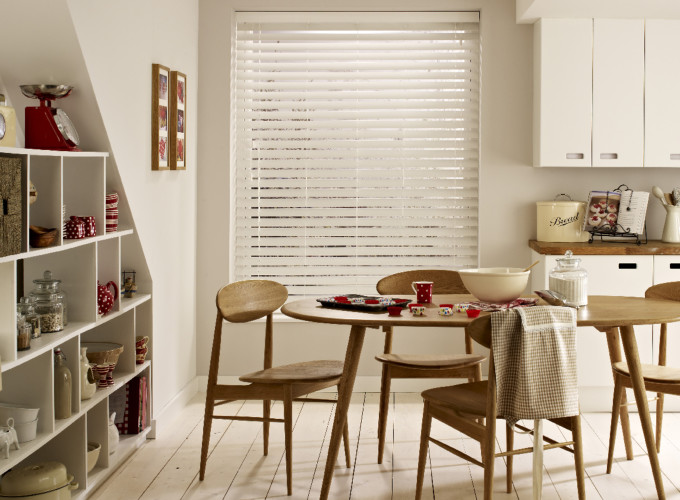 Environmentally Friendly Blinds
Faux wood blinds are made from recycled PVCu and this is good news for the environment. PVCu isn't easily recycled as it isn't biodegradable. If you were to put a ton of it in a landfill site and leave it for 1000 years then you could dig it back up and it wouldn't have degraded at all.
By recycling PVCu and using it to make blinds, we're saving rainforests, keeping waste from landfills and at the same time producing a blind that is highly durable.
Best Value Wood Blinds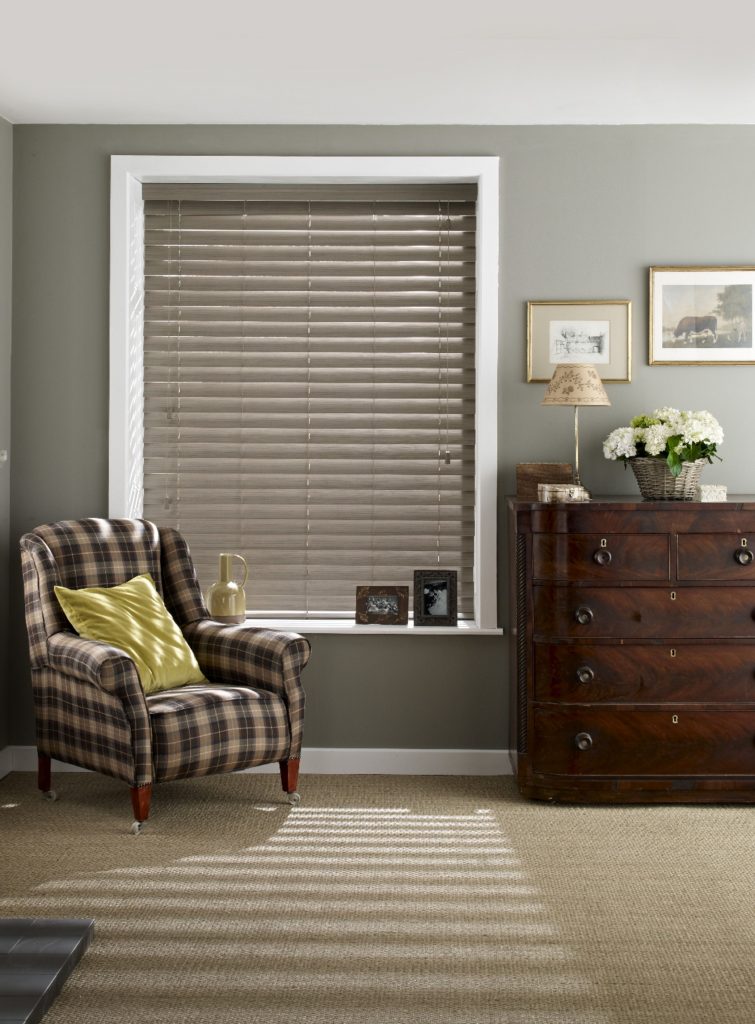 Faux wood blinds offer tremendous value and are typically 35% cheaper than real wood blinds. This is especially noticeable when buying blinds from a full house or a conservatory. What's more, faux wood blinds are ideal for every room, including kitchens, bathrooms, conservatories and even swimming pool enclosures.
Faux woods are available in a range of colours and finishes including white, cream, black and traditional wood finishes. They are indistinguishable from real wood blinds and yet perform much better.
Ten Reasons Why Faux Woods Are Better Than Real Wood Blinds
environmentally friendly
no warping
suitable for any room including high humidity areas
much lighter than traditional wood blinds making them easier to raise for cleaning
easy clean textured finish
flame retardant.
moisture resistant
extremely durable
35% less expensive than wood blinds
available in a wide range of colours
These blinds are available for fitting in the North West UK.
You can also buy faux wood blinds online from our shop.

WHY NOT ARRANGE A FREE QUOTE?