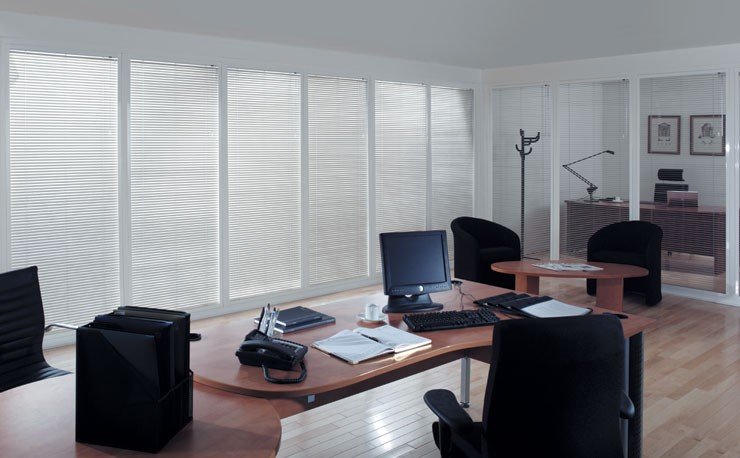 Choose from a truly huge collection of venetian blinds in either aluminium, wood or faux wood, each crafted to enhance any window whilst providing a flexible amount of privacy and lighting control.
Our aluminium range includes many different finishes from metallic to perforated and even a wood look, whilst our wood range brings that natural look to your room, colour coordinated controls and accessories compliment the blinds beautifully.
Venetian blinds offer a similar level of light control and privacy as vertical blinds thank the the ability to tilt the slats to different angles. Venetian blinds still allow light to enter to the rooms whilst blocking the line of view into the room.
When required, a venetian blind can be retracted upwards. The type of material used and the drop of the window in question, dictates the stack height of the raised blind.
Aluminium blinds are great for any domestic or commercial application including damp areas such as bathrooms, swimming pool enclosures and gyms. Wood blinds are better avoiding in damp or humid areas but can add a touch of decadence to any situation.
From a cleaning point of view, Venetian blinds are easily cleaned, Many vacuum cleaners have a suitable attachment or a more traditional approach can be used by simply wiping them with a dampened cloth.
Venetian blinds are a little more expensive than other types of blinds but they offer supreme durability.
For the ultimate window treatment check out our range of Plantation Shutters