It's that time of year again when we start to come alive after a long winter and we notice that various rooms around the home are in need of a little colour therapy.
When looking for inspiration you may turn to Pinterest and in doing so you might possibly notice a particular trend in so far as the latest colours of new cars, clothes, and interior furnishings all follow very similar inspirations.
This is because of a company called Pantone. Established by Lawrence Herbert in 1963, Pantone devised a clever system for identifying, naming and matching colours which allowed consistency across industries such as printing and textiles. Since then, Pantone have developed several tools and have been key players in lots of industries. They are also responsible for predicting the hot colours for the coming year and this is why we often see similar colours across new cars, shoes, nail polish, sofas etc.
So here are the predictions for this seasons hot colours. Pantone are very specific in terms of exact shade however you'll see that product manufacturers often use this prediction as inspiration and so varying shades of colours make their way into our stores.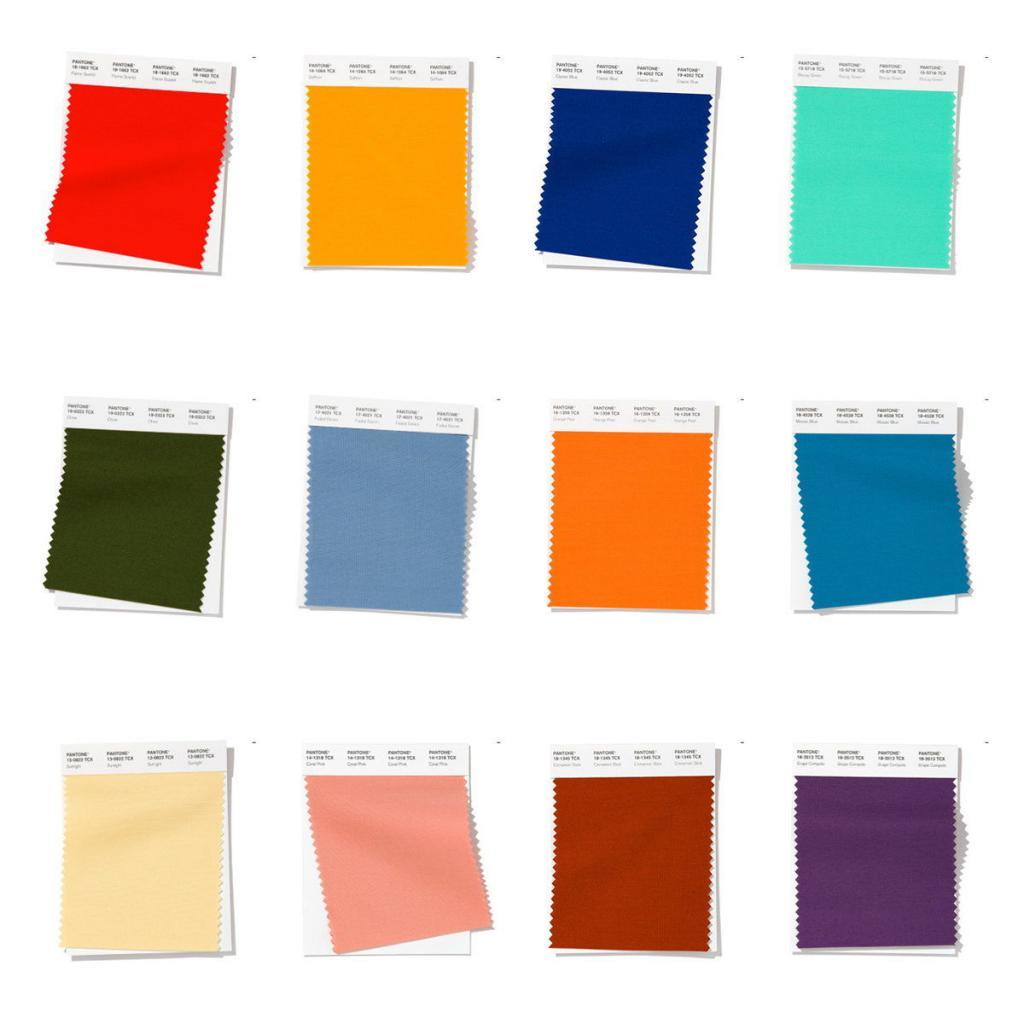 Colour Of The Year 2020
Pantone have predicted that the colour of the year will be what they have called Classic Blue, (top row, 3rd from the left in the above image)
You can see already by looking at our online blinds shop that some of the predictions are already influencing this years blind colours.
Changing Your Decor On A Budget
By far the easiest way, and the most cost effective way of changing your decor is to accessorise. Changing your scatter cushion covers, lamp shades ,relief walls and rugs are a good choice but what about the blinds? Our advice would be to pick something neutral for your window coverings if you have a large window or go bold for smaller windows for that dramatic effect!
If you have vertical blinds then you can simply buy made to measure replacement vertical blind slats. These simply hook onto your existing rail giving your room a whole new look at a fraction of the cost of a new blind.
Complete the look with a few choice candles or wax melt burners and voila! You're ready for Spring.